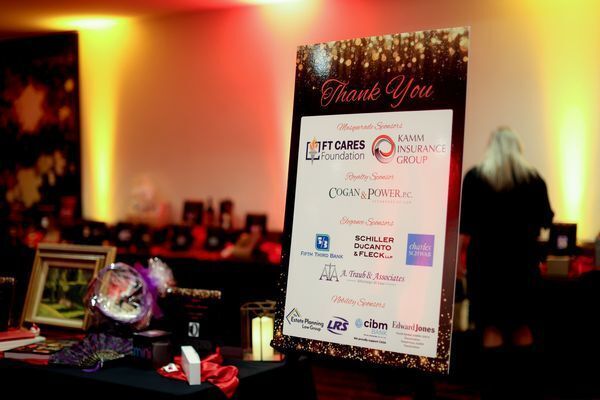 Direct Donation
Make an online donation
Donate to CASA Now
Mail a check made out to CASA of DuPage County to:
505 N. County Farm Road, Suite #3C
Wheaton, IL 60187
Event Sponsorship
CASA of DuPage County hosts its annual Golf Classic in the spring and a Gala in the fall as part of its annual fundraising efforts.  More than 500 members of the community attend the two events and sponsorships are a great way to support a worthy cause while increasing your company's visibility.  For as little as $300, you can partner with CASA of DuPage County to help execute one or both premier events.  Take advantage of this wonderful way to give back while highlighting your business!
Donate a Vehicle
By donating a car, boat, or RV you will receive a tax deduction and help vulnerable children.  Through CARS vehicle donations, you can select the proceeds to go to CASA of DuPage County.
Donate Stock
CASA of DuPage County accepts charitable stock donations.  Although every gift to CASA is tax-deductible, donations of stock significantly increase your tax benefits. 
Name CASA in Your Estate Plan
Naming CASA of DuPage County in your estate plan or Will supports your legacy of caring for abused and neglected children in your community. 
Employer Gift Matching
Increase the value of your donation with employer gift matching.  Many employers will match your gift, doubling the impact of your donation.  Your employer may also make charitable donations matching the time you spend volunteering. 
Ask your human resources or marketing department if there is a form or an online link, the paperwork is simple!  Many companies even make charitable donations that match the time you spend volunteering.  Click below to search for your company name to find out if they match gifts.
Donate Gift Cards
The children served by CASA of DuPage are removed from their homes in haste, and often left with few of their personal belongings.  You can donate a small denomination gift card to versatile places like Target, Walmart, Amazon that will be given to children/families to purchase what they need, such as personal items, clothing, or perhaps a gift for the holidays. 
Gift cards give children the power to select things they would like, as so often they have no opportunity for personal choice for their clothing or other needed items.
Shop With Walmart and "Round up" for CASA of DuPage
Spark Good Round up is a program that allows Walmart.com and Walmart app customers to round up their purchase total to the nearest dollar at checkout and donate the "change" to a charitable nonprofit of their choice.

For more information on ways to give, please contact Vicki Shaw at vicki@dupagecasa.org.