Sometimes you find yourself doing volunteer work and wonder if you are really making a difference in the world around you. That will not happen with CASA.
Advocates Who Inspire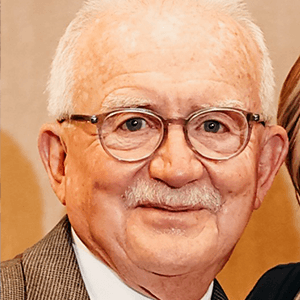 CASA DuPage is pleased to introduce you to one of our fantastic Advocates, Bob Steffen.
Bob Steffen is an extraordinary advocate who has been appointed to foster care and guardianship cases.  Two of Bob's recent cases involved teenagers with one parent, who were living with a grandmother.  In both cases, the grandmothers did not get along with the parent, and contested for guardianship. 

Bob was able to connect all parties and get them to come to agreements without the need for a court trial.  Advocate Supervisors say Bob has a unique way of communicating with all parties involved. "Everyone opens up to Bob, because he can look beyond all conflict and encourage dialogue to resolve issues."  Bob has seen many different types of families and consistently treats everyone with respect—which is why family members are willing to open up to him.  Bob has a very welcoming and non-threatening presence and he communicates well, with a lighthearted sense of humor.  

 During every case and even after cases are closed, Bob will check up on the children involved, making sure they are healthy, they have food and clothes, are doing well in school, and have everything they need.  Bob has been successful in working with troubled youth who were struggling in school.  His positive influence has helped to transform and motivate these students.      
 
---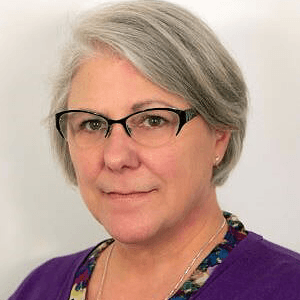 CASA DuPage is pleased to introduce you to one of our fantastic Advocates, Brenda Lotesta.
Brenda has been working with a CASA family since July, 2020.  Before CASA was assigned, this family had 56 open DCFS investigations.  Since assignment, another DCFS investigation and an Adult Protective Services investigation were initiated.  Each family member has cognitive delays, yet none were receiving the resources they needed.  
The family moved from hotel to hotel throughout the summer.    
Brenda has worked tirelessly to connect this family to services that will help them manage their home, their disabilities and remain together as a family.  Brenda has helped obtain and coordinate services from two schools, Catholic Charities emergency housing, Department of Humans Services, Public Aid, Adult Protective Services, and Intact services.  With Brenda's excellent communication and advocacy skills, she has connected with several agencies providing services for individual family members.       
Despite the many challenges this family faces, Brenda continues to empower the family to learn, and help themselves so they can remain together.  This family has extraordinary needs and Brenda is able to identify and locate resources for each of those needs.  She continually follows up and communicates with family members to help them navigate services without becoming overwhelmed.  
Thank you, Brenda, for being a CASA Volunteer Advocate who inspires us!
---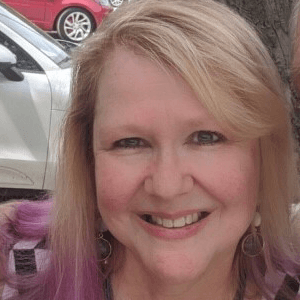 CASA DuPage is pleased to introduce you to one of our fantastic Advocates, Jean Krafft.
Jean first learned about CASA after picking up a book at the airport that mentioned CASA.  Curious about the organization, she quickly reached out and completed her Advocate Training Class in 2012.  Since then, she's advocated for 7 children in Juvenile Abuse court and 5 in Probate guardianship cases. 
After a particularly difficult case where the child's mother initially did not believe that her daughter was abused, Jean knew she truly made a difference in the child's life when the little girl was asked by the State's Attorney if she needed anything, and the little girl's response was "Yes, I want to speak with Miss Jean."  That moment confirmed what Jean knew all along, the importance of listening to what children have to say and being there for them when they need you.   
Jean shared a very different experience with a Probate case where she was instrumental in helping a grandmother overcome her animosity toward the mother on the case, and encouraged them to recover from their differences and focus on what was really important--the children.  

As Jean reflects on her many CASA experiences, she has found the children to be smart beyond their years. This always amazes her and makes her so proud of the children she serves.  When asked what is the most important thing an Advocate can do for a child, Jean's response was "Do your best to make a connection with them and remember that children really need a voice."

CASA's staff Advocate Supervisor says that Jean is extremely knowledgeable about all things CASA, especially the court process.  Jean loves being an Advocate and says she is very much looking forward to the time when court will be back in person.  She states that "It is very hard to miss out on the human connections and personal conversations, as it is so important." 

CASA of DuPage County is very thankful to have Jean on our CASA team!  She is an Advocate who inspires and whom we admire!
---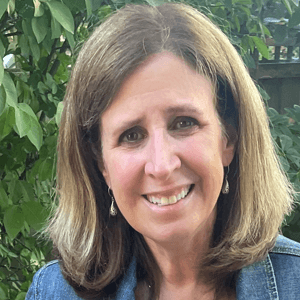 CASA DuPage is pleased to introduce you to one of our fantastic Advocates, Joan Moffit.
Joan Moffitt has been a Court Appointed Special Advocate (CASA) for 10 years.  Throughout that time she has been assigned to four cases and advocated for 11 children.     
In her first case she was assigned to three boys.  The oldest was eight years old at the time and was moved to another foster home, separate from his brothers, because of his behavioral issues.
During the three years she was on this case, she saw this boy move through five different foster homes, all in different cities, separated from his siblings, and had to change schools each time.  This only exacerbated his behavioral issues.  During this challenging time,  Joan began to see the impact she was making as the one consistent person in his life he knew he could trust.  Joan was a familiar face, and every time she saw him, her face would light up.  Her reaction to seeing him was a comfort to him and it made him smile every time they were together.  
Joan remembers from her first CASA training she learned children need at least one person in their lives who will support and encourage them, someone who will light up when they walk into the room.  Typically, that is the parent, but for this boy, it was Joan his CASA volunteer advocate.  She visited him every month, and during those visits, he knew he was valued.  She always encouraged him and believed in him.  The case closed after three years, and all three brothers were returned home to their birth parents. 
---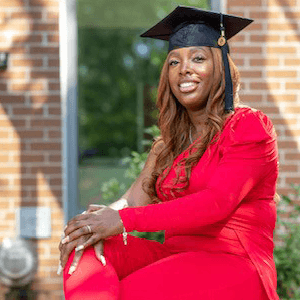 CASA DuPage is pleased to introduce you to one of our fantastic Advocates, Keisha Akins.
Keisha came to CASA of DuPage looking for a volunteer opportunity to complement her Master of Psychology degree she was working on at the time.  Her original goal was to work with DCFS, but after she discovered CASA on the DuPage County website, she knew it was the perfect fit!  
 
Keisha was sworn in October 2020 and conducted all her initial training virtually.  This was a challenge for new advocates sworn in during COVID restrictions, as they missed out on personal interactions with their peers and supervisors.  Keisha was assigned to her first case advocating for a teen girl, age 15.  When they first met, the young girl was very quiet, not social, and was not engaged with friends or activities at school.  Keisha worked closely with her, encouraging her to start thinking about her future.  Keisha suggested she start by writing her goals for the next month.  After she did, they moved on to write her goals for the next year and then into her future.  
 
Keisha also recommended she start journaling as one way to express her feelings—especially during times when she was uncomfortable talking with her foster parents.  Keisha told her it was a good way to let her feelings out, instead of bottling up her emotions and frustrations.  She also worked closely with the young teen to start writing things she liked to do and was interested in, so when the time came to start thinking about college, she might have an idea of what she would like to study.    
 
Keisha was delighted to see her taking advice and finding these activities were helpful.  Keisha said that in the past year, this young girl has made a 360° shift in her personality, attitude, and initiative.  She is now researching the colleges she would like to attend and has a direction for her college major.  She is now involved in school activities, including track, and seems to really be enjoying high school.  
 
One thing Keisha mentioned was how extremely helpful her Advocate Supervisor Jackie has been.  Keisha noted, "Jackie has been there every step of the way and I am grateful for her experience and support."  She said that Jackie was instrumental in helping provide her with websites for college tours and information on the SAT and ACT testing.  Jackie told us that the family has come to rely on Keisha to answer their questions and has been a lifeline to them as they navigate the DCFS process.   
Keisha has three children of her own and is a resident of Naperville.  
 
Thank you, Keisha, for being one of our Extraordinary Advocates! 
 
---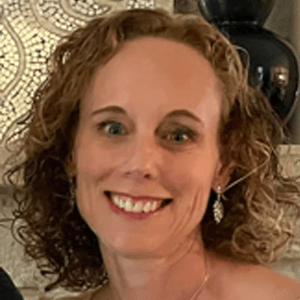 CASA DuPage is pleased to introduce you to one of our fantastic Advocates, Stephanie Brandt.
"I want to be there to encourage her, help her and guide her, because I'm the only person she's got." 
Stefanie has been an advocate since March 2015 and appointed to two cases during that time.  She first got involved with CASA when the minister at her church announced ways the congregation can help in the community—CASA was one of the organizations mentioned and she made the decision to become an advocate. 
With her background in education, CASA work came naturally to Stefanie.  Her first case assignment was with an infant girl.  For the next four years, Stephanie advocated for this baby girl while she worked with the grandmother who would eventually adopt her granddaughter when she was four years old.  Stephanie visited her preschool, talked with her teachers, and help the grandmother prepare her home.  She even helped at Christmastime to set up toys.    
Stefanie's second case was with a 9-year old girl, she's been with her for the past 8 years.  The girl is now 17 years old and currently living in a residential facility specializing in the type of services she needs.  She said she will most likely be with her until she ages out of the system at 21, when she hopes to still be part of her life.  Stefanie tells us despite the challenges this girl has faced, her teen has a great personality and is able to make connections with many different types of people.  She enjoys art, makeup, hair, and nails and would like to attend cosmetology school one day.  At one of her visits, Stefanie brought her a mannequin for her to practice on until she enrolls in the beauty program. 
Stefanie remains a CASA for this teen girl—as she is the only consistent adult in her life and the one who carries all of her history.  This young woman has been in the foster care system since she was 3 years old, in and out of foster homes, and residential facilities.  She has no contact with any family members, including her two younger siblings who were adopted by one of her previous foster families.  Stefanie told us, "I can't even imagine not being a CASA right now."  In reference to her current case, "I want to be there to encourage her, help her and guide her, because I'm the only person she's got." 
Stefanie's perspective after eight years of advocate experience, "It's funny, after you leave training, you have a picture in your mind of how your first case is going to go.  Then it goes in a completely different direction, and you just have to roll with it."  
Her favorite thing about CASA is hoping children will land in the right spot and there is some sort of resolution to their situation.  Hope is what keeps her going during difficult times.   
Stefanie lives in Elmhurst with her three teen children and has also been teaching preschool for the past 5 years. 
Thank you, Stefanie for being an extraordinary advocate!
---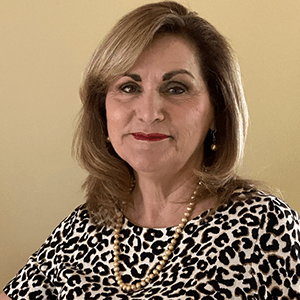 CASA DuPage is pleased to introduce you to one of our fantastic Advocates, Susan Hill.
Susan Hill has been a CASA DuPage advocate for 3 years.  Nearly a year before she retired, she was traveling throughout the country teaching a business development class.  During her class in Boston, she spoke about passion and asked the class members to share what they were passionate about in their lives.  One gentleman spoke up and talked of his passion for CASA.  Susan was very interested and continued the conversation with him after the class.  Returning home, Susan reached out to CASA in her community (CASA DuPage) and applied to join the next training class.
Susan wanted to advocate for an infant, so when the opportunity came up, she was excited to get started.  Advocating for an infant has many challenges.  Susan interacted more extensively with the baby's natural mother and foster parents to gather the information she needed to report to the judge.  The baby had 3 different foster homes and she found herself not only advocating for the baby, but in large part also helping the natural mother to obtain the services and support she needed to have her child returned home. Susan helped guide her to community programs and resources she needed to refocus her life as well as better care for her children.  Susan became a sounding board to this mom and was often just there to listen and help her navigate situations, making decisions that resulted in positive outcomes.  After 2 years, the baby was returned home.  
In one of her two current cases, Susan has two school-aged children she's helping to enroll in extra-curricular programs that fit their interests and talents.  With older children she's learned to bring an activity to engage them.  This gives her the opportunity to observe and talk with them while they are doing something fun.  She's applied her engineering background to bring science experiments and kits to keep it fun during visits.  She also found the children are more likely to open up to her if they are focused on a project.   
Susan states, "I always hope I've had a positive influence on a child's life.  Not only that, but the parents' and foster parents' lives."  She added, "Working with these families has also changed my life.  They've given me a different perspective and I've learned things are not always so black and white.  The families have helped me and changed me in so many positive ways."
Susan lives in Naperville with her husband and has 4 grown children of her own.  She also has 3 grandchildren that she loves spending time with.  In her retirement, she says the three most important things are her family, her volunteer work and traveling.  
Thank you Susan, for being one of our extraordinary advocates! 
---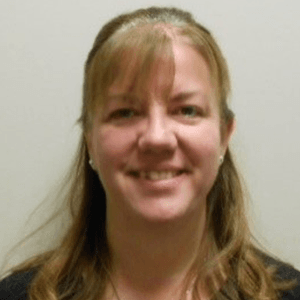 CASA DuPage is pleased to introduce you to one of our fantastic Advocates, Wynn Schmit.
Wynn was sworn into the DuPage County Court System as a CASA Volunteer Advocate in March of 2017, and has navigated many challenging situations. Wynn's cases have been demanding, but Wynn has always been there for the children.
Wynn's current case involves a 14-year-old girl who is struggling.  When the public health crisis restricted regular visits, that did not stop Wynn from maintaining contact. They would FaceTime, share phone calls and when in-person visits were allowed, Wynn traveled to residential facilities, hospitals, and foster homes without regard to the distance. They shared snacks, played games, danced, sang, painted their nails, and shared tears during difficult times. 
In December 18, 2020, the 14-year-old girl was relocated without her personal belongings.   After much confusion, Wynn was able to obtain her belongings from the previous foster home and 3 days before Christmas, Wynn drove to the foster home, picked up the minor's things, and delivered them to her new residence.  There was no visitation at the time, but Wynn drove over 170 miles round trip so the girl could have her belongings for Christmas. 
Thank you, Wynn, for being a CASA Volunteer Advocate who inspires us!
---