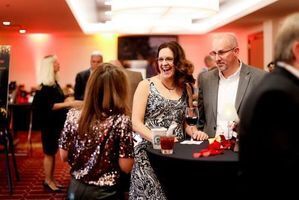 Golf and Gala Event Committees
Do you have experience planning fundraising events and have community connections that might help generate more awareness and revenue for CASA of DuPage?  If so, inquire about joining one of our event committees.
The Golf Committee convenes in February to help plan the spring Golf Classic, and the Gala Committee begins working in July to plan and execute the annual fall Gala.  Individuals are needed with strong community connections, willingness to meet 6-8 times prior to the event, skills in planning a successful fundraising event and overall desire to help a great cause!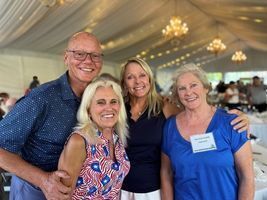 Day-of Event Volunteer
Do you like to contribute to a good cause while meeting new people and having a great time?  If so, then consider volunteering at one of CASA of DuPage County's annual fundraising events.  The golf event needs individuals to help with registration, setup, on course games, selling raffle tickets and more!  The gala event needs people to help with registration, setup, auction items, wine pull, and check-out. 
On top of the Golf Classic and Gala mentioned above, CASA also partners with the Wheaton Park District's annual Brew and Seltzer Fest in August to provide 100 volunteers for that event.  Volunteers are needed to pour beer and seltzers (certification included), scan tickets at the gate, and sell merchandise.  See Community Partnerships on Wheaton Brew and Seltzer Fest for more info.
Gift Card Collection
The children served by CASA of DuPage are removed from their homes in haste and are often left with few of their personal belongings.  Host a corporate or group gift card collection of gift cards to Target, Walmart, Amazon, and other similar places that will be given to children/families to purchase what they need, such as personal items, clothing, or perhaps a gift for the holidays.  Gift cards give children the power to select things they would like, as so often they have no opportunity for personal choice for their clothing or other needed items.
Collect gift cards in your workplace, church, community group, family or friends for children and teenagers.  Your efforts will immediately impact the lives of vulnerable children in your community. 
 
For more information about these opportunities, contact Vicki Shaw at vicki@dupagecasa.org.